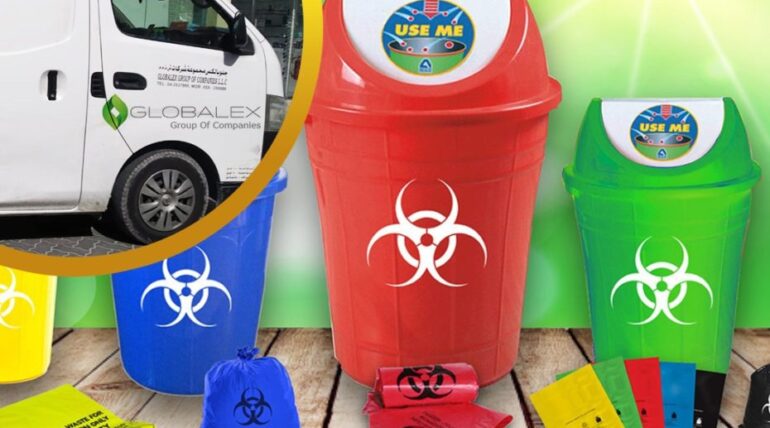 Our
specialist Medical Waste Collection Services Provides a solution to the dangerous practice
of haphazardly disposal medical waste materials, which can pose a significant
threat to the health & safety of our communities.
Our
specially-designed medical waste collection vans are manned by highly qualified
employees who Follow all required safety and hygiene standards And are fully
equipped with protective equipment including medical gloves, masks, aprons,
uniforms and safety footwear.
We also
offer biodegradable waste collection bags and bins and "Sharp boxes" "used for
disposable syringes and scissors" along with the standard yellow bags and waste
bins upon request.
If you
would like more information on our services, please write to us at gm@globalex.ae